Ervin and Leola's Apartment
Cohocton, NY
Investigated throughout 2015 on repeat visits
Investigators on site: Jennifer, Tracy and Tim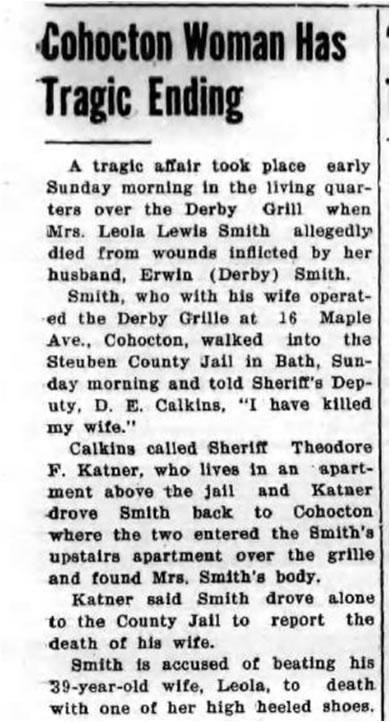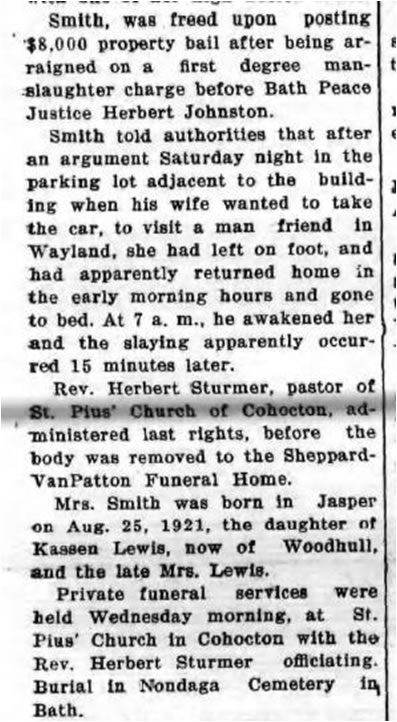 According to reports, Saturday evening, April 15th 1961, Leola was out at the Bryant House in Wayland and did not return home until 2-3 am April 16th 1961. An argument ensued between her and Derby, presumable about the fact that she was out and was driven home by another man. She reportedly went to sleep after that. It is reported that Derby called her around 7am when it was time for them both to prep the bar for the upcoming day. She did not reply….another argument ensued which included physical violence, choking and hitting from both parties. Reports claim that through the scuffle, Leola became unconscious and this is when Derby grabbed a nearby shoe and repeatedly hit her in the head with it.

Leola was dead at 7:15 am Sunday morning, April 16th 1961. She was found by police just inside the kitchen door.

After the murder, it was reported also, that Derby drove his friend's mother to church, and then drove to the police station to turn himself in. At 8:45 am Derby walked into the police station and said "I want to see the sheriff; I have just killed my wife".
We did a lot of research on this event, we spent many hours developing theories and probable reasons on both sides of this horrific event.
We were able to get some validation with a very compelling EVP.
After you hear the click of the flashlight, you will hear a female say "it was drugs".
Although it is not clear how or with whom the drugs were a factor, this is a new piece of information we did not find in our research.